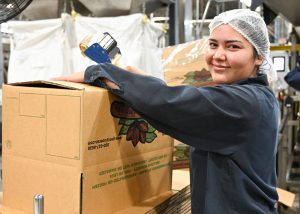 Food safety is a large part of ensuring that our line of value-added products is not only delicious but also clean and safe for every customer.
We proudly announce that our brand new Western Production Facility got an EXCELLENT score in this year SQF Audit, a demonstration to the standards we maintain (and strive to supersede) as we work.
This year we face the challenges that come with a new facility, but thanks to our amazing team members and employees, we never compromise the safety and quality of our products. A big shout-out to Humberto Reyes, Plant Manager and to Ismael Garcia, QC Manager, for their amazing leadership during this process; and to our Food Safety Team members and to all the employees, a big thanks for always following guidelines and food safety procedures. You made this possible!
SQF stands for Safe Quality Food and is a third-party food safety certification and quality program with a strict set of guidelines businesses must follow. The audit reviews whether or not you are keeping the standards for a safe food environment. It also tracks whether or not a business is keeping proper documentation for all of its processes and products. Finally, it gives each organization an opportunity to validate that their systems are achieving their goals and producing safe foods.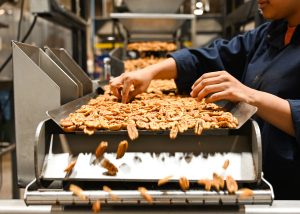 At South Georgia everything we do from the orchard through shelling, packing and shipping is centered around delivering the best fresh pecans in the industry.